GARDENA Petrol-driven Motor Pump 7000/3 2 T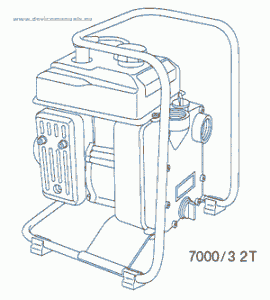 Download user manual in PDF format: 7000-3-2T
GARDENA Petrol-driven Motor Pumps have been designed for private use around your house and garden.
Petrol-driven Motor Pumps are predominantly used for operating watering equipment and systems in private gardens.
Besides, the GARDENA Petroldriven Motor Pump can be used for draining swimming pools, distribution of water-soluble fertilisers
and pesticides as well as for pumping lime paints and water-soluble wood preservatives.