GARDENA 12V-Fountain Pump Set FP 750/12V / FP 1400/12V / FP 2200/12V
Art. 7648-24, Art. 7649-24, Art. 7646-24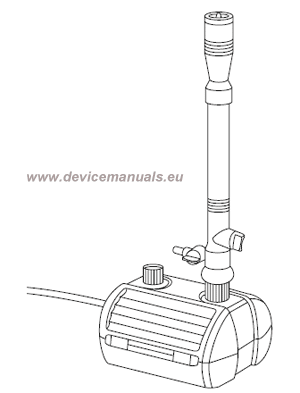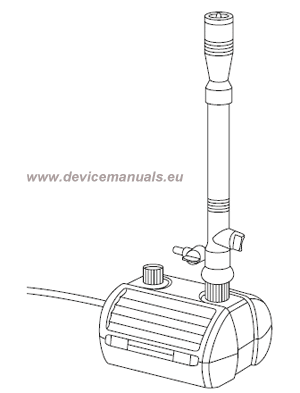 Download user manual in PDF format: FP-750-12V
GARDENA 12V-Fountain Pumps have been designed for private use. They are not designed for operating watering tools and
systems. The pumps may be used indoors as well as outdoors.
GARDENA Fountain Pumps have not been designed for constant use in the industrial sector. Corrosive, easily combustible,
aggressive or explosive substances (e.g. petrol, petroleum, nitro thinner) as well as salt-water or food and drinking
water must not be pumped.